Our Trustees
The Brain Tumour Charity is governed by our Board of Trustees, who have a wealth of experience in the fields of finance, business and medicine.
Our Trustees provide advice to our management team and meet throughout the year, both formally as a group and as members of various sub-committees. We are incredibly grateful to our Trustees for giving their time freely and providing so much support, knowledge and help.
Sadly, many of our Trustees have been personally affected by a brain tumour or have tragically lost a loved one to this disease. This experience is the inspiration behind their drive to do as much as possible in supporting The Charity, so that together we can find a cure for brain tumours faster.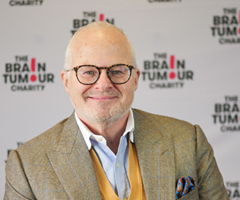 Jack Morris CBE – Chair of Trustees
Jack took on the role of Chair of Trustees in July 2018 following his own family's experience of the devastating impact of brain tumours.
In January 2017, Jack and his wife Susan lost their 31-year-old daughter Emily to a glioblastoma, almost two years after she was diagnosed with the disease.
Jack, chair of the Business Design Centre Group which operates London's renowned Business Design Centre, learned about our work initially following Emily's diagnosis.
He was impressed by our unprecedented global investment in research into brain tumours, our support services for all those affected and our work to raise awareness of the disease.
The Business Design Centre Group funds the Morris Charitable Trust, which supports numerous community projects and charities. The Group has adopted the Brain Tumour Charity as one of its charity partners.
Jack, who has chaired the Group since 1992, has held numerous public, voluntary and charitable appointments. He was awarded an OBE in 2005 for services to further education and a CBE in 2016 for services to business and charity in London.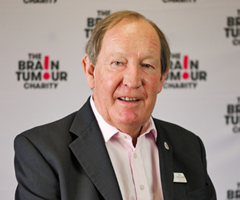 Neil Dickson MBE – Founder and Vice Chair of Trustees
Neil and Angela Dickson lost their 16-year-old daughter Samantha in 1996 to a high grade brain tumour. They were so astounded at the lack of research and support for brain tumours that they set up the first dedicated brain tumour charity in the UK, The Samantha Dickson Brain Tumour Trust.
The Charity grew steadily and soon covered the whole of the UK. Research into the delays in diagnosing childhood brain tumours at Nottingham University led to the launch of the award winning HeadSmart campaign in 2011.
Keen to streamline approaches to researching brain tumours and supporting families, Neil led the successful merger of The Samantha Dickson Brain Tumour Trust with Brain Tumour UK and the Joseph Foote Foundation in 2013, to form The Brain Tumour Charity
Neil and Angela were presented with MBEs by the Queen in 2015 for their hard work and commitment to improving the lives of people affected by brain tumours. Neil is currently Vice Chairman of Trustees, Chairman of the Research Committee and a member of the Finance Committee. He also attends numerous fundraising events in support of The Charity.
Neil had a 35 year career in Aviation. In 1982 he was the Chairman and founder of the BAC Group of companies which operated BAC Express Airlines, one of the largest UK cargo airlines. In 2004 Neil sold a controlling interest to Air Contractors Ireland part of the Imperial Group in South Africa. In 2006 he sold his remaining shares and retired so he could concentrate on the continued success of The Samantha Dickson Brain Tumour Trust.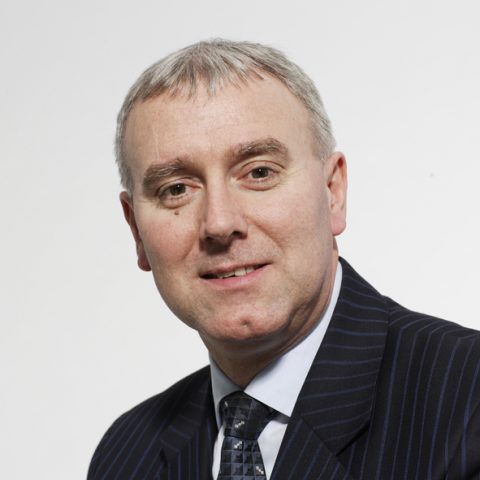 Graham Lindsay – Vice-Chair of Trustees
Graham Lindsay joined the board of Brain Tumour UK in August 2010 and following various mergers, became Vice-Chair of Trustees for The Brain Tumour Charity in 2013.
Graham had 40 years' wide-ranging experience in banking, entirely with Lloyds Banking Group where he led significant branch networks, acted as head of HR & Marketing functions and sat on the Retail Banking Board. He was Group Director, Responsible Business in his final few years before retiring in 2015.
Graham sat on the Board of the Institute of Financial Services (previously Institute of Bankers) and on the Professional Standards Board. He is now an independent non-executive director and does some limited consultancy.
Married to Judy for 34 years, Graham has two sons and three grandchildren. His knowledge of and interest in the brain tumour charity sector arose after his wife was diagnosed in late 2006.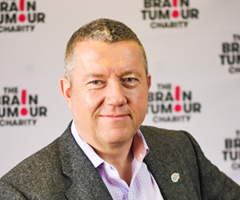 Simon Hay – Trustee
Simon became a trustee in 2016 and chairs both the Governance & Ethics Committee and the BRIAN Databank Committee. He also sits on the Remuneration Committee.
Simon has spent 30 years using data science and technology for many of the world's leading retailers and brands. He spent 25 years at dunnhumby, the technology company owned by Tesco, including six years as CEO. He helped grow the business from a start-up to one working in 84 countries with 3,000 employees. He is currently CEO of Outra, his third start-up business.
During his working career, Simon has partnered many charities in both the US and the UK.
Simon says: "The Brain Tumour Charity stands above all others I have dealt with in the quality of the charity's people, purpose and approach. When I was asked to bring some of my experience in data, technology and organisational culture to the Board as a trustee I was delighted to accept to be small part of an amazing team trying to tackle something so important."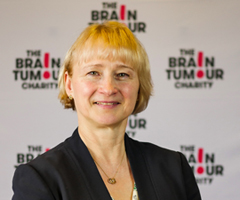 Philippa Murray – Trustee
Pippa joined The Brain Tumour Charity in 2008. She has a background in central government, having held a number of senior posts in HM Treasury and HM Revenue and Customs.
Pippa has taken a career break since her 15-month-old son, Lawrence, was diagnosed with a brain tumour. She cared for him until he passed away in September 2007 aged 3 years 9 months.
She is a non-executive Director of Dasic Marine Limited, a marine manufacturing business based in Hampshire. Since 2012, she has also been a trustee at SLOW, Surviving the Loss of your World, a London charity supporting bereaved parents and siblings, which won the Queens Award for Voluntary Service. Pippa was also a member of Great Ormond Street Hospital's Transformation Board (2008-12).
Pippa is Chair of our Support and Information Subcommittee and serves as a member of the Research Sub-Committee, having a degree in Biochemistry.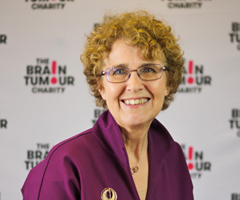 Berendina Norton (Berrie) – Trustee
Berendina (Berrie) and her husband Graham first became involved with the Charity through its Founders, Neil and Angela Dickson, in early 2000, when their 14-year-old son Michael was diagnosed with the most aggressive form of brain tumour, from which he died within that year.
Berrie is particularly concerned with paediatric tumours and the long-term effects on other family members, including siblings, having seen those problems at first hand. As such, she is a member of the Support and Information Subcommittee, which has special interest in those areas.
Berrie's day job could not be more different – she is the Pianoforte Professor at The Royal Military School of Music, and one half of the internationally acclaimed Cook & Stanley Piano Duo.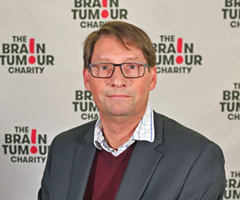 Graham Norton – Trustee
Graham is a qualified chartered accountant and is Vice President and Director of Finance for Micro Focus International Plc, a FTSE 100 company and has more than 25 years' experience in finance at companies such as Cable and Wireless and Reuters.
He first became involved as a trustee of the Samantha Dickson Brain Tumour Trust in 2003, following a desire to help find a cure for this cancer following the death of his 14-year-old son in 2000. Graham and his wife (Berendina Norton) have been trustees ever since.
Graham is chairman of the Audit Committee, and a member of the Ethics & Governance and Remuneration sub-committees.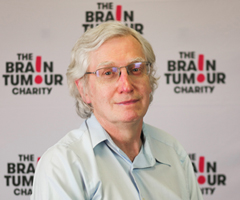 Professor Alan Palmer – Life Science Trustee
Alan is an internationally recognised neuroscientist and biotech entrepreneur.
His career has focussed on disorders of the brain, and he has a passion for translating neuroscience knowledge into effective therapies. Alan was delighted to become Life Science Trustee in 2016 as it gave him the opportunity to use his experience and passion to help the Brain Tumour Charity improve the lives, and outcomes, of people with brain tumours.
Alan has board level experience with both not-for-profit organisations and biotech companies. Currently, he is a trustee of One Nucleus Ltd (an international membership organisation for companies working within the life science and healthcare sector), the British Neuroscience Association (the largest UK organisation representing and promoting neuroscience and neuroscientists) and the Cancer Awareness Trust.
Alan is a visiting Professor at University College London, the University of Bristol and the University of Reading. He is also a member of both the MS Society Drug Selection Group and the Welsh Government's Sêr Cymru II Evaluation Panel.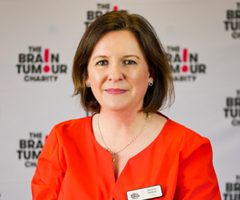 Justine McIlroy – Trustee
Justine is a Partner at MWM Consulting, the Executive Search and Board Consulting firm where she specialises in the Healthcare Industry.
A scientist by training, life-sciences is the thread running through Justine's career, which has taken her from academia into investment banking, strategic communications and now executive search, always with a focus on helping translate pioneering science into new drugs and treatments.
Following an undergraduate degree in Pharmacology and a PhD in Molecular Therapeutics from The University of Edinburgh, Justine joined the healthcare investment banking team at SG Cowen where she focused on helping fast-growing biotech and pharmaceutical companies raise capital to develop new drugs. She then spent ten years at Brunswick Group, where she was latterly Co-Head of the global Healthcare practice advising biotech and pharma clients on financial communications, reputation management and crisis planning.
Justine is delighted to be working with the Brain Tumour Charity to help deliver their vision of a world where brain tumours are defeated.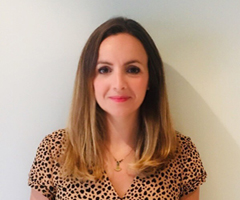 Beth Worrall – Trustee
Beth became a trustee in 2019 having spent a number of years supporting the Charity's work following personal experience of this devastating disease. Beth's mother sadly passed away in September 2012 after being diagnosed with a glioblastoma leaving a huge hole in her family.
With a career spanning senior finance roles in high growth businesses, Beth considers it a privilege to have the opportunity to combine this experience with that of a personal nature to play a part in helping realise the vision of a world where brain tumours are defeated.
Beth says "I have a huge amount of respect for the Charity and its pioneering research, the wonderful support services that it provides and the key role that it has played in bringing the brain tumour community together and I'm delighted to be a part of the Board.".
Elena Bechberger – Trustee
Elena currently works as Director of Transformation for the NHS in South West London where she is focused on establishing best practice care models across various health and care organisations. A public policy analyst by training, she completed her PhD at the London School of Economics and worked for a number of research and evaluation organisations before joining the UK National Audit Office. She has subsequently held a number of senior strategy and policy roles in the NHS, including with NHS Improvement and Monitor.
Elena has a keen desire to help improve the experience of care for those suffering from brain tumours, having lost her father to the disease in 2018. She is delighted to be working with the Charity and to bring her experience of NHS service delivery and transformation to make a real positive impact for patients and their families.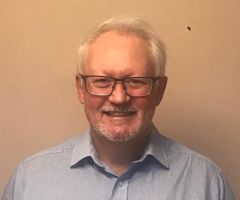 Sean Hird – Trustee
Sean is a qualified solicitor with a career spanning both the not-for-profit, government and private sectors.
Following his Ph.D in molecular biology from Cambridge University, Sean went on to qualify as a solicitor with a leading international law firm. Sean then moved in-house to set-up the commercial legal function of a major cancer charity and supported their licensing of Temodal, the frontline treatment for maligant glioma. Subsequently, Sean held leadership positions in multiple life science SMEs in the UK and Australia.
Most recently Sean was working for the Dubai Government as a Director of the UAE's international courts in Dubai and currently works for a US law firm advising on EU cross-border matters.
Sean is an Adjunct Professor in Veterinary and Life Sciences at an Australian University and a Scientific Fellow of The London Zoological Society (which operates London Zoo).
Sean is keen contribute his expertise and experience to the support the charity in its essential work.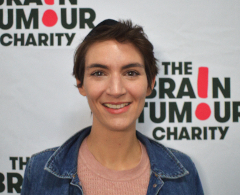 Rachel Edgar – Trustee
Rachel became aware of The Brain Tumour Charity after being diagnosed with a brain tumour in June 2020, and joined the board later that year. Rachel leads a research group at Imperial College London, investigating diseases such as influenza and COVID19 and developing ways to limit virus transmission. Prompt diagnosis and treatment enabled her to continue her research throughout the pandemic. She joined The Charity to help ensure that everyone with a brain tumour receives the same excellent standard of care and can access clinical research initiatives. She is a member of the Support and Information Committee and the Research Committee.
Rachel has a passion for scientific discovery and became interested in viruses at a young age, pursuing this at the University of Cambridge where she completed her undergraduate and doctoral degrees in immunology and virology, and post-doctoral research into how our body clocks impact infections. Her other interests include cooking for friends and family, wine tasting and dancing, often all at the same time – she says she has no talent for any of these activities, but has a lot of fun!
Rachel says "Alongside all the support and resources The Brain Tumour Charity provides, I'm so impressed by their evidence-led strategies to improve diagnosis, care and quality of life for those living with brain tumours, and the innovative research that they fund. I'm delighted to work alongside such dynamic and driven people in our mission to halve the harm and double survival from this devastating disease."
Emeritus Founder Trustees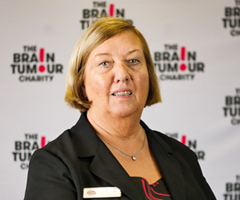 Angela Dickson MBE – Emeritus Founder Trustee
Neil and Angela Dickson lost their 16-year-old daughter Samantha in 1996 to a high grade brain tumour. They were so astounded at the lack of research and support for brain tumours that they set up the first dedicated brain tumour charity in the UK, The Samantha Dickson Brain Tumour Trust.
The Charity grew steadily and soon covered the whole of the UK. Research into the delays in diagnosing childhood brain tumours at Nottingham University led to the launch of the award winning HeadSmart campaign in 2011. In 2013, The Trust merged with Brain Tumour UK and the Joseph Foote Foundation to form The Brain Tumour Charity.
Angela was the driving force behind the establishment of our Supporter Group model, which enables families to set up fundraising groups in the name of their loved one, whilst also channelling vital funds into research. This model has gone from strength to strength and there are now more than 300 Groups raising more than a £1 million each year with The Brain Tumour Charity.
Angela and Neil were presented with MBEs by the Queen in 2015 for their hard work and commitment to improving the lives of people affected by brain tumours.
Angela made a huge contribution to The Brain Tumour Charity during her time as Trustee, including sitting on the Patient Support Committee, supporting fundraisers, attending events and raising awareness of brain tumours. In recognition of this and her dedication to improving the lives of everyone affected by a brain tumour diagnosis, she is now our first Emeritus Founder Trustee.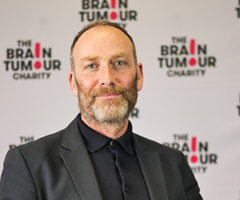 Robert Posner – Emeritus Trustee
Robert joined the board of The Charity in December 2012, having previously served on the board of Brain Tumour UK since 2008. He sat on the Support & Influencing Board sub-committee to support The Charity in its goal to halve the harm for those living with a brain tumour.
Robert's motivation to be a trustee of The Charity stemmed from his belief that that there is still too little being done for those who have been diagnosed with this forgotten cancer.
In this section
Recommended reading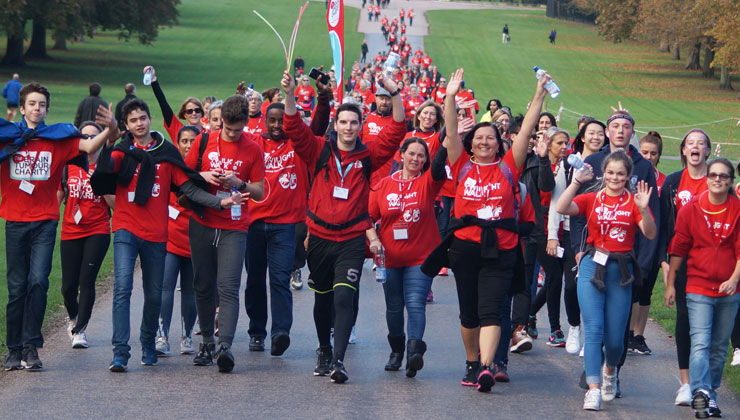 We're raising the benchmark
We've been recognised as Charity of the Year 2018 for our pioneering approach, innovative research solutions and, above all, our community-centred approach to everything we do.