Eye tests
If you have problems with your eyes or vision, you may visit your local optometrist for an eye test. Your GP may refer you to an optometrist to review your symptoms.
Most people should have their eyes examined every two years (or every year for children under the age of 16). You may be advised to have an exam more often depending on your age and eye health. Some people are entitled to a free NHS eye test.
If you experience problems with your eyes or notice changes, you should book an appointment with your optometrist.
Problems related to brain tumours may include:
abnormal eye movements (including a newly acquired turn in the eye)
persistent/recurrent headache
suspected loss of vision
abnormal head position such as wry neck, head tilt or stiff neck
blurred or double vision and loss of vision.
Write down, record what was said to you at the time, as people often forget the information given
Prepare any questions you have beforehand either mentally or written down. It is very common that people forget to ask important questions
It can help to bring with you a copy of your prescription listing any medications you are currently taking, or that you are going to be placed on
Speak to your high-street optometrist in between hospital appointments if you have any questions
Your eye(s) may be dilated so you may not be able to drive afterwards, bring some sunglasses
You should take someone with you to your appointments, so that they can help you take notes, or remember things that you might not. It is also good to have someone there who can help support you emotionally as well.
How are my eyes and vision doing?
Could my headaches or other symptoms be caused by my eyes?
Do I need to be referred to see somebody else about my concerns?
Is my vision going to become better or worse?
Has my vision become worse since last time?
Is there anything I can do to preserve my vision?
Preparing for your appointment
The appointment will probably be fairly short, and it can help to be aware of this so that you can provide the optometrist with the relevant information. Below are some tips that may be helpful:
you may like to write a list of any medication you or your child takes
you may want to bring any previous prescriptions for you or your child
you may want to bring any written documents for any eye health problems you or your child have had in the past
try to think back to when you or your child first noticed changes or symptoms and if they have changed or worsened.
During your appointment
The optometrist will want to examine you or your child. The optometrist will usually:
check your vision
assess the movements of your eye muscles
examine the internal and external eye
provide you with a prescription.
They may perform extra tests if they feel it is necessary.
The outcome of the appointment can vary depending on the optometrist's findings:
Reassurance that you or your child do not have any signs that require an urgent referral, either where there is a different condition causing symptoms or where there is judged to be little cause for concern. The optometrist should explain his or her reasons for this reassurance. They may refer you or your child to a specialist or a GP if they think there may be a different condition that needs investigating.
You may be referred to a hospital eye department or A&E for other urgent tests. This may be due to a suspicion of a brain tumour or other possible causes.
For non-urgent further investigation by a specialist, you might be sent to the GP for a referral or to a specialist eye department.
If the optometrist believes there is an issue which is not related to the eye, he or she may ask you to see your GP.
At the end of the appointment, make sure you know what's next. For example:
if you are expecting to be contacted – when and by who?
if you need to make another appointment, when should this be?
After your appointment
Follow the next steps discussed with the optometrist. If you don't hear from your optometrist or specialist within the timeframe you expected to, contact them to follow this up.
Continue to keep a watchful eye on your symptoms. If there are any major changes, phone the optometrist or, if they are closed, visit A&E.
If you have further questions, need to clarify any of the information on this page, or want to find out more about research and clinical trials, please contact our team:
Support and Information Services
Phone lines open Mon-Fri, 09:00-17:00
Research & Clinical Trials Information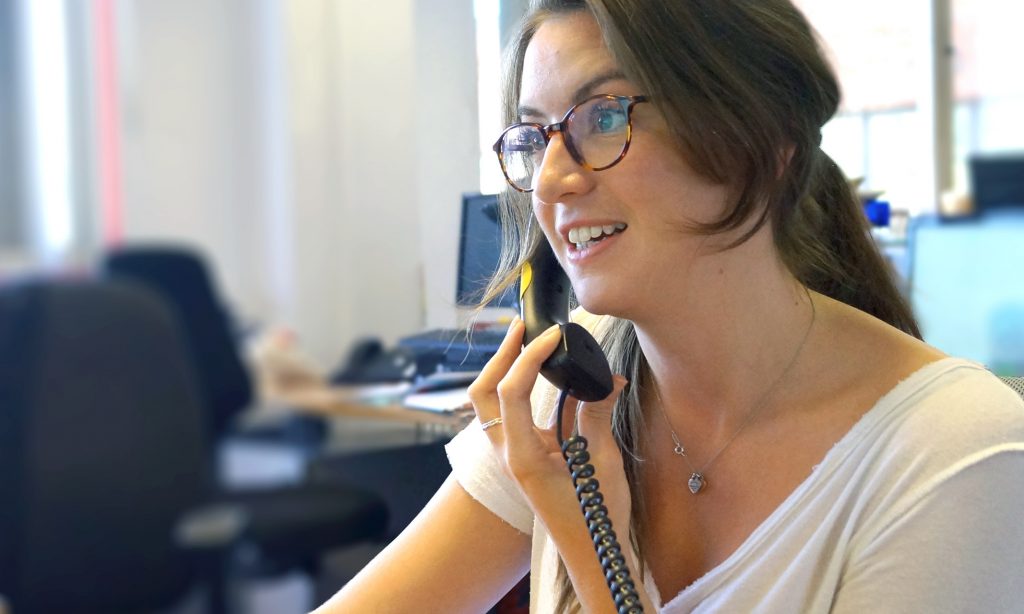 Get support
If you need someone to talk to or advice on where to get help, our Support and Information team is available by phone, email or live-chat.
Share your experiences and help create change
By taking part in our Improving Brain Tumour Care surveys and sharing your experiences, you can help us improve treatment and care for everyone affected by a brain tumour.