Benefits
With us, you can feel valued and rewarded
As an award-winning, fast-paced and strategic charity, we're always looking for the high-performers and the truly talented.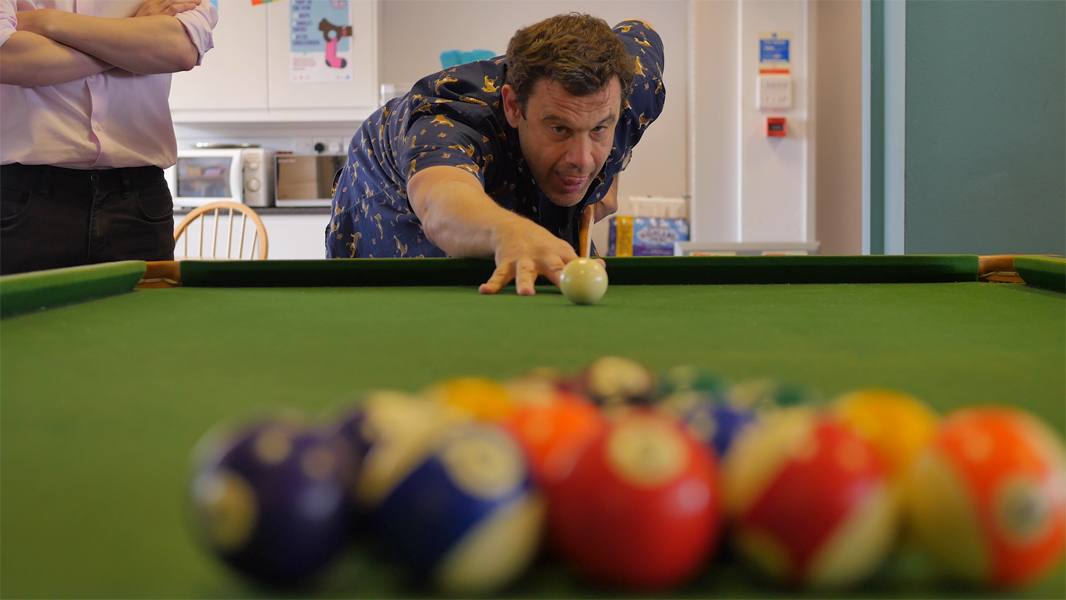 We need people in our team who can think outside the box, challenge the status quo and help us drive real progress. We need the people who 'can'.
And in return, we want to offer you a happy, healthy and inclusive work environment where you can thrive, achieve your full potential and be rewarded and recognised for performing brilliantly.
Here are just some of the benefits we can offer:
Whilst always being mindful of our expenditure, we try to ensure that we are as competitive as we can be within the sector by keeping a keen eye on salary benchmarks. To achieve our ambitious goals, we know that we need a high-performing team who are not only technically excellent, but who also live and breathe our values, and those who do that well are rewarded accordingly.
We offer 25 days of annual leave and recognise 8 public/bank holidays. We also close the office during the festive period (Christmas Day to New Year's Day) as a thank you to our team who volunteer at a minimum of 3 of our own charity events each year.*

In addition, those with two year's service can enjoy an extra day off on their birthday!

* This is pro-rata for part time employees. Some teams may be required to provide cover during the Christmas period – for example, to operate our support and information service, but due to our working culture and use of technology, this can often be covered remotely.
We empower teams to organise their schedule to work when they are the most productive and in a way that is most appropriate for their role.
Following the successful completion of your probation period, you can join The Charity's defined contribution pension scheme via Aegon. We ask you to contribute 3% of your annual salary and we will contribute 6%.

Prior to this (provided that you are eligible), you will be automatically enrolled to the state pension scheme, three months after you join the team – although you are welcome to opt-in to this scheme from day one.
All permanent team members are automatically included in our group policy following 12 months service. The death in service benefit is x2 current basic annual salary. The scheme also includes a bereavement counselling service (confidential telephone service) and probate hotline.
Be rewarded with free perks, benefits and special discounts via Perkbox; an online rewards portal that offers the team a range of treats including free coffees, discounted clothes, meals and cinema tickets, free phone insurance, a subsidised online learning platform, plus much more.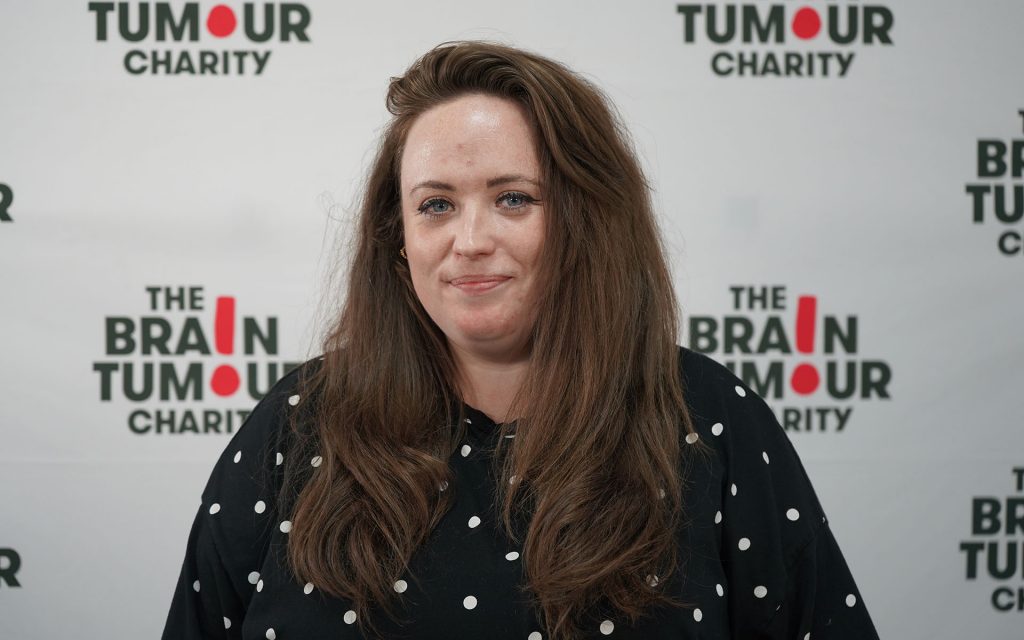 "Whilst my disability doesn't define my position in the workplace, it is a weight off my shoulders to know that I work for a genuinely inclusive Charity that can provide me with the necessary additional support or reasonable adjustments that I may need from time to time to empower me in my role and achieve the very best I can whilst living with multiple sclerosis."
Phoebe (she/her), Partnerships Manager.
If you can, we can…
We know that a happy team is a more inspired and productive team, so alongside the benefits mentioned we also offer the following:
Learning and development
As soon as you join the team you'll start working through our Charity Foundation Programme, which is a detailed on-boarding programme that covers your first 100 days, helping you to feel settled and up to speed in no time. We are soon due to launch our Charity Academy, which includes a range of learning journeys, from Brilliant Basics to Leadership. We strive to create a learning organisational culture and are innovative in our approach to learning and development.
Wellbeing Ambassadors
Our Wellbeing Ambassadors play a key role in promoting a culture of wellbeing in the workplace; they act as buddies to new team members, organise and encourage social and recreational events and provide direct support and signposting to our team.
Employee Support Hub – 24 hour confidential advice line
As part of the Perkbox offering, you can access a free, confidential, 24 hour/365 days per year, telephone and online counselling service. The Employee Support Hub is intended to help employees with personal problems that might adversely impact on their work performance, health and/or well-being.
Charity-versaries
When you reach a milestone in your career at The Charity, the whole team celebrates your Charity-versary. A big fuss, thank you cards and spinning a prize wheel are all par for the course!
Team days
We hold an annual Team Day each year, where the whole team comes together and we often have the privilege to hear from inspirational guest speakers. The days are always a lot of fun and give us all an excellent opportunity to come together to reflect, learn, plan, build relationships and celebrate our achievements.
Free coffee – it's our own unique blend
Thanks to our amazing corporate partner – 200 Degrees Coffee, we get to enjoy our own unique blend of coffee. It's rich, delicious and in plentiful supply – it also goes perfectly with a slice of cake!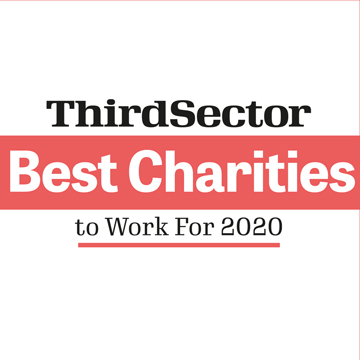 Best Charities
We are proud to have been named one of the Best Charities to Work For 2020 by Third Sector
Recommended reading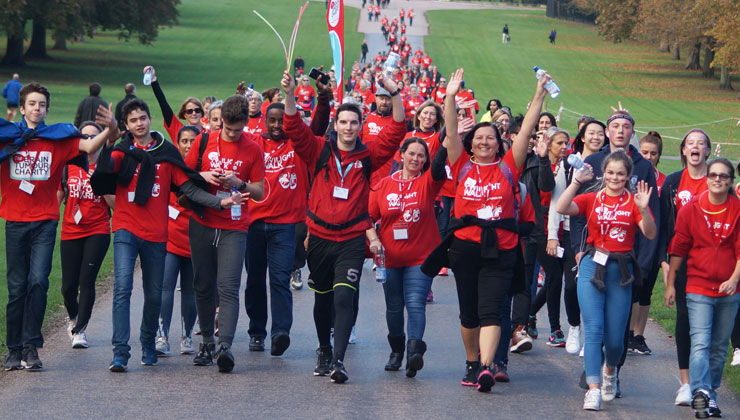 We're raising the benchmark
We've been recognised as Charity of the Year 2018 for our pioneering approach, innovative research solutions and, above all, our community-centred approach to everything we do.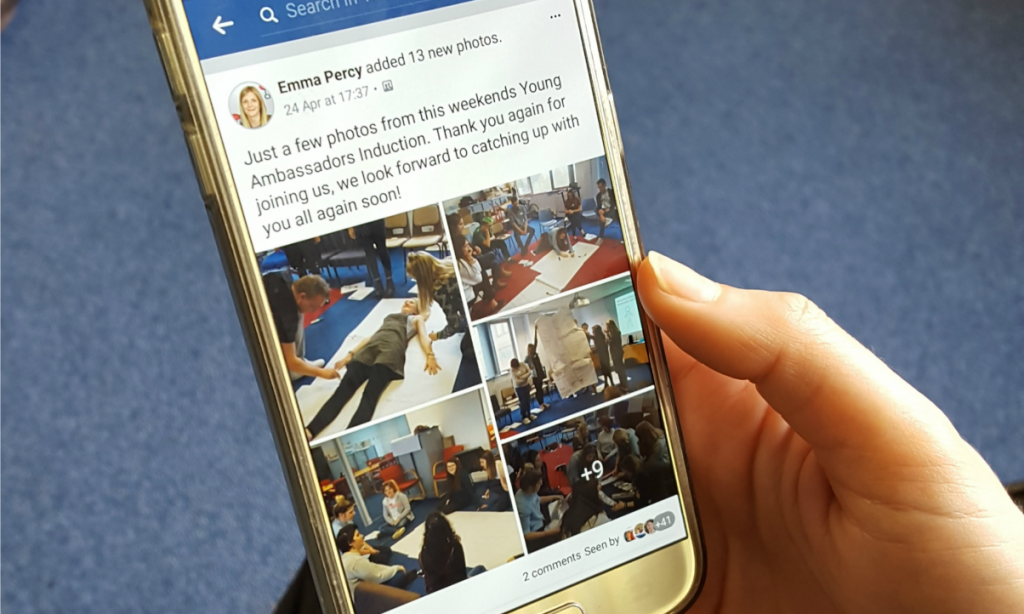 Hear it here first
Keep up to date with our latest news, events and research by following us on Facebook