Volunteer in your local community
Our amazing team of community volunteers demonstrate incredible dedication, commitment and compassion. With their help we are moving further, faster to find a cure. If you're passionate about our work and want to make a difference – we'd love you to get involved too.
Whether you're placing collection tins in local businesses, attending local events or spreading the word about our HeadSmart campaign, every hour you can spare will make a meaningful difference for the hundreds of thousands of people affected by this devastating disease.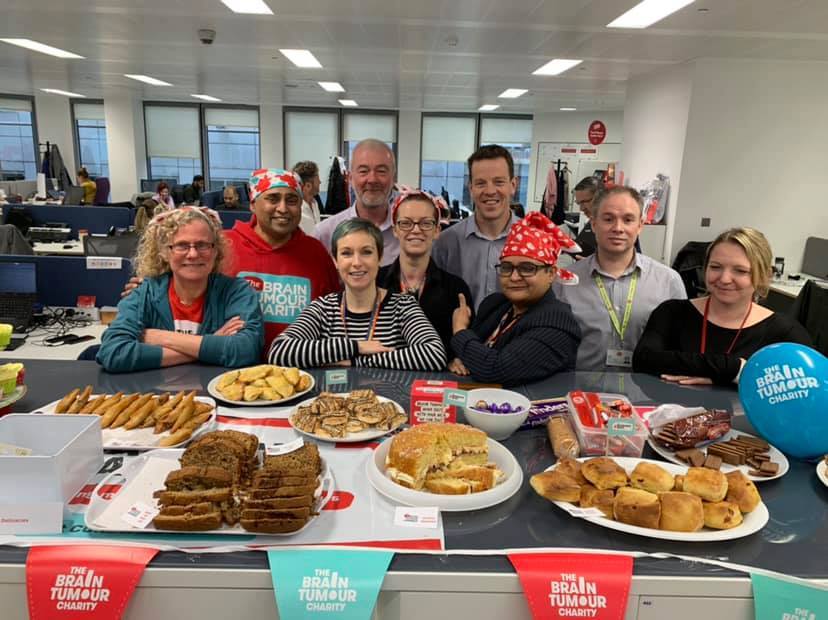 "I wanted to become a Community Volunteer because it is a fantastic opportunity to help make more people aware of brain tumours and why there is a need for more investment to fund future research."
Lloyd, Community Volunteer
---
Current roles
HeadSmart is an awareness campaign run by The Brain Tumour Charity. Its simple aim is to reduce the diagnosis times of childhood brain tumours by ensuring parents, teenagers and healthcare professionals recognise the signs and symptoms early.
---
If you'd like to apply for a role, please complete our online form.
Register your interest
If you're interested in helping out at community fundraising events and would like to be the first to know about upcoming opportunities in your region, let us know!
Share your skills
Not found a role to match your expertise or interests? If you have skills you'd like to share with us, we'd love to hear about them. Complete our skills survey and we'll get in touch when new opportunities or projects come up, which we think would be a good fit for your experience. Complete our skills survey here.
Got a spare hour?
Ask your local GP or optician to stock our HeadSmart cards and help raise awareness of the common signs and symptoms of a brain tumour in children and young people.
Recommended reading